Rocket Exhaust VFX breakdownfiled in creative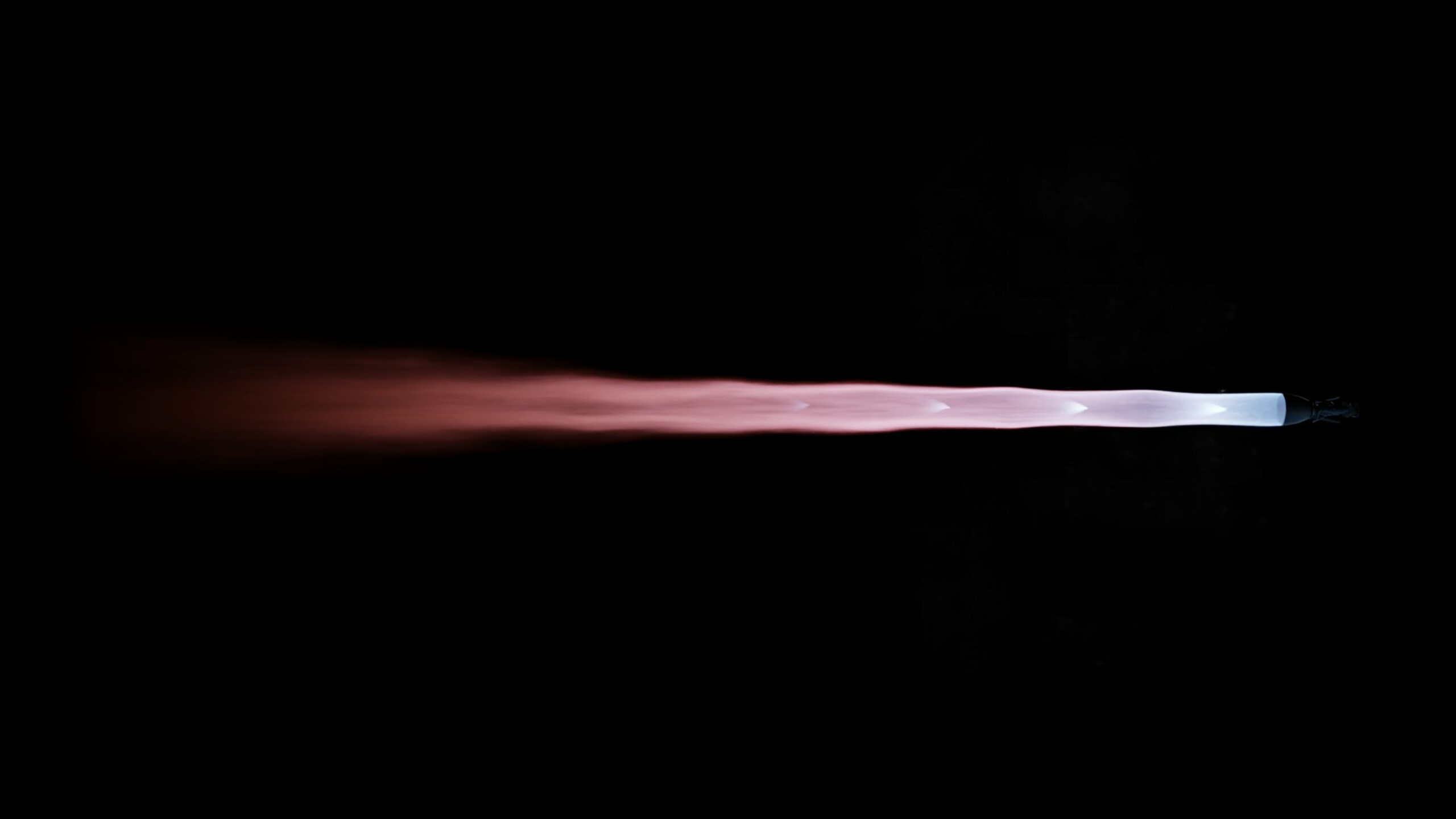 I used Blender (and the Cycles render engine) to make rocket exhaust VFX.
In the past, I've experimented with mesh-based exhaust, but that's not a good fit for (pseudo)-photorealistic renders, and it's hard to make it look good from all angles. For this shader, I wanted a single material that could blend seamlessly through all throttle levels and all altitudes.
Here's what I ended up on for the renders you see here:
Convert cartesian coordinates to polar coordinates
Split into two parts: outer shell, and mach diamonds
For the outer shell, apply a cosine to the distance of the polar coordinate to simulate expansion and contraction
For the mach diamonds, multiply the radius by the distance, modulo the period (to linearly increase the scale from 0 to the default of 1)
Color the resulting "strength" field with color ramps that change with location and length along the exhaust
Add these together, and clip to the inside of the engine nozzle using a parabola shape (to avoid exhaust from appearing outside the nozzle, which is bad)
There are many other minor effects, such as a strong brightness boost near the nozzle, and a group of nodes that simulate severe underexpansion (simulating an engine burning in a vacuum.) But those are all just simple distortion node groups, applied to the polar coordinates.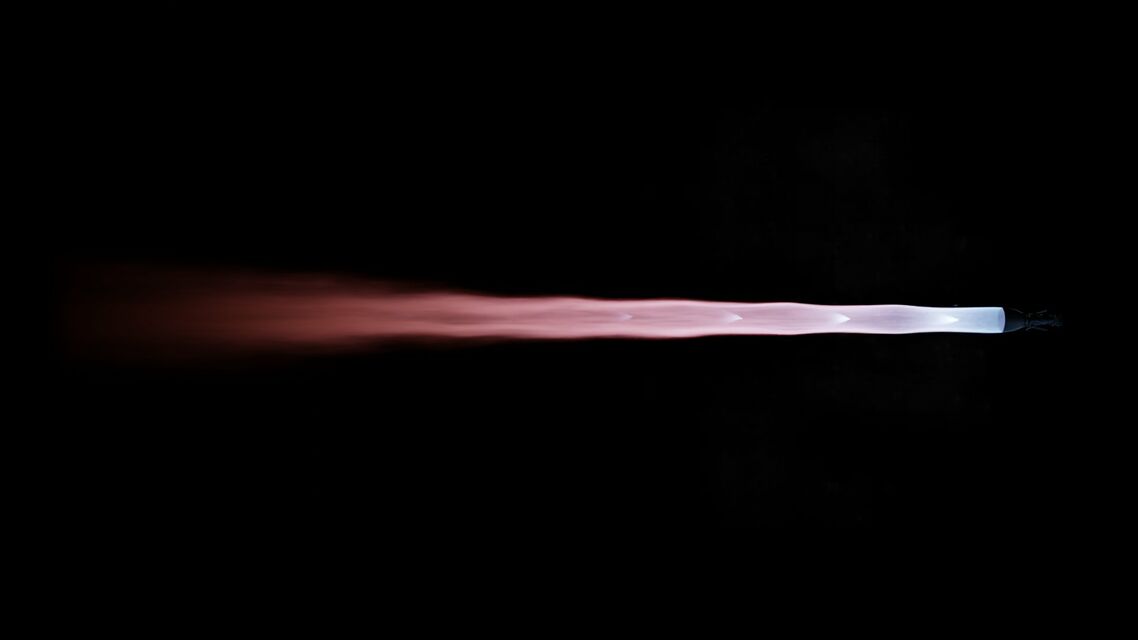 The Method
Since most rocket engines are circular, I decided to use polar coordinates to represent the exhaust. Using Blender's Texture Coordinate node, I use the Object coordinate to get the coordinate of the 3D point currently under evaluation. Then, I convert this to polar coordinates with a bit of math: X corresponds to distance from center, Y corresponds to angle (not currently used), and Z corresponds to distance along the engine exhaust, with positive numbers being above the nozzle exit plane, and negative numbers being below the nozzle exit plane.